28
Mar
Coach and Administrator Pre-Conference Institute Keynote: Protecting and Sustaining CLM Implementation—Why Evidence is Not Enough: Lessons Learned from Direct Instruction, Dr. Cathy Watkins.
Day 1: CLM Inspired Implementation Innovations: What's New & What's Next – CLM ICE credential, CLM Coaching Process and Certification, CLM Licensing, CLM Certificate Programs, CLM Training Labs, CLMMIS, Fluency FlashCards, Teaching Machine
Dr. Cathy Scutta, Vicci Tucci.
Day 2 Keynote: Innovations in Learning: Moving Towards Personalization, Dr. Janet Twyman.
13
Mar
Special Kids Crusade's REACH Theatre is an inclusive theater program open to children and young adults, ages 12 to 22.  REACH Theatre offers young people of
all abilities opportunities to build self-confidence, improve communication skills and explore new ways of expression, while learning how to work effectively and creatively with others.
REACH Theatre's Spring 2017 program will take place over six consecutive Saturday mornings*,
9 am – 11 am
, beginning
April 1
and culminating with a performance on
Saturday, May 13
.
Space is extremely limited.  Registration closes when program fills.
*
Note: No rehearsal on

Saturday, April 15

due to the Easter holiday weekend.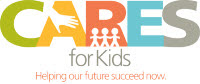 The Constant Contact Cares for Kids program supports youth-oriented nonprofit organizations. Learn more about the Cares for Kids program.
More than 600,000 small businesses and organizations trust Constant Contact to connect with their customers and members.Signup for a free 60-day trial.